Here in northern Utah, there are plenty of picturesque locations, a lot of them offer their own charm and character. It doesn't matter what kind of photographer you are you'll probably find a place that appeals to you. One of the places I visit the most is Antelope Island, in fact I've been there so many times that it has become kind of my photography testing ground for new gear and techniques.
Antelope Island is a nearby State Park that is situated in the middle of the Great Salt Lake. There's a lengthy causeway that connects it to the mainland. The best part is that, for me, it is only a short drive away. So whenever I feel like going to take pictures, but don't have a lot of time, or if I don't feel like driving somewhere far, I got to Antelope Island.
Its proximity isn't the only thing that draws me there though. The island has a lot of different subjects that you could take pictures of. The two biggest ones being landscapes and wildlife.
If you're a landscape photographer you'll love this place for it's wide open fields, the mountains in the center, the stillness of the Great Salt Lake on the west side, and the views of Wasatch Range towering over Salt Lake City and Ogden. There is also a good number of hiking trails, the best one being Buffalo Point, it may not be the highest place on the Island but it does offer some amazing views.
The best part is that no matter on what part of the island you're on, you'll find a beautiful landscape. If you're out there shooting landscapes, be sure to stick around for the sunset that's when you can let the orange glow paint over the landscapes and really make everything pop! Especially if you're looking east towards the Wasatch Range. On a good, clear day those mountains will shine!
The other popular subject to take pictures of on the island is wildlife. Since Antelope Island is a state park there a good amount of wild animals that you can run into. The biggest and most abundant animal you'll run into is ironically not the antelope but the bison. There are herds of them out there! Roaming around, grazing, sleeping, and if you're lucky sparring. Thankfully bison are big, brown, and really easy to spot (especially in the winter).
There are however plenty of other. much smaller critters to keep your eyes out for. On the island I have seen: pronghorn (the "antelope"), deer, coyotes, rabbits, porcupines, and a variety of small rodents. Towards the higher parts of the island there are also big horn sheep, I, however, have not had the luck of seeing them (yet). Aside from out mammalian friends, there are also plenty of birds. From the very common magpies and crows to the more illusive owls, hawks, and even (once) a bald eagle (wish I could get a picture, but I didn't have enough reach and could not get closer). And lets not forget about the non-predatory birds like pheasants and chuckars which, if you have a keen eye, can be spotted in tall grass and shrubs. Occasionally you might see one make a short flight.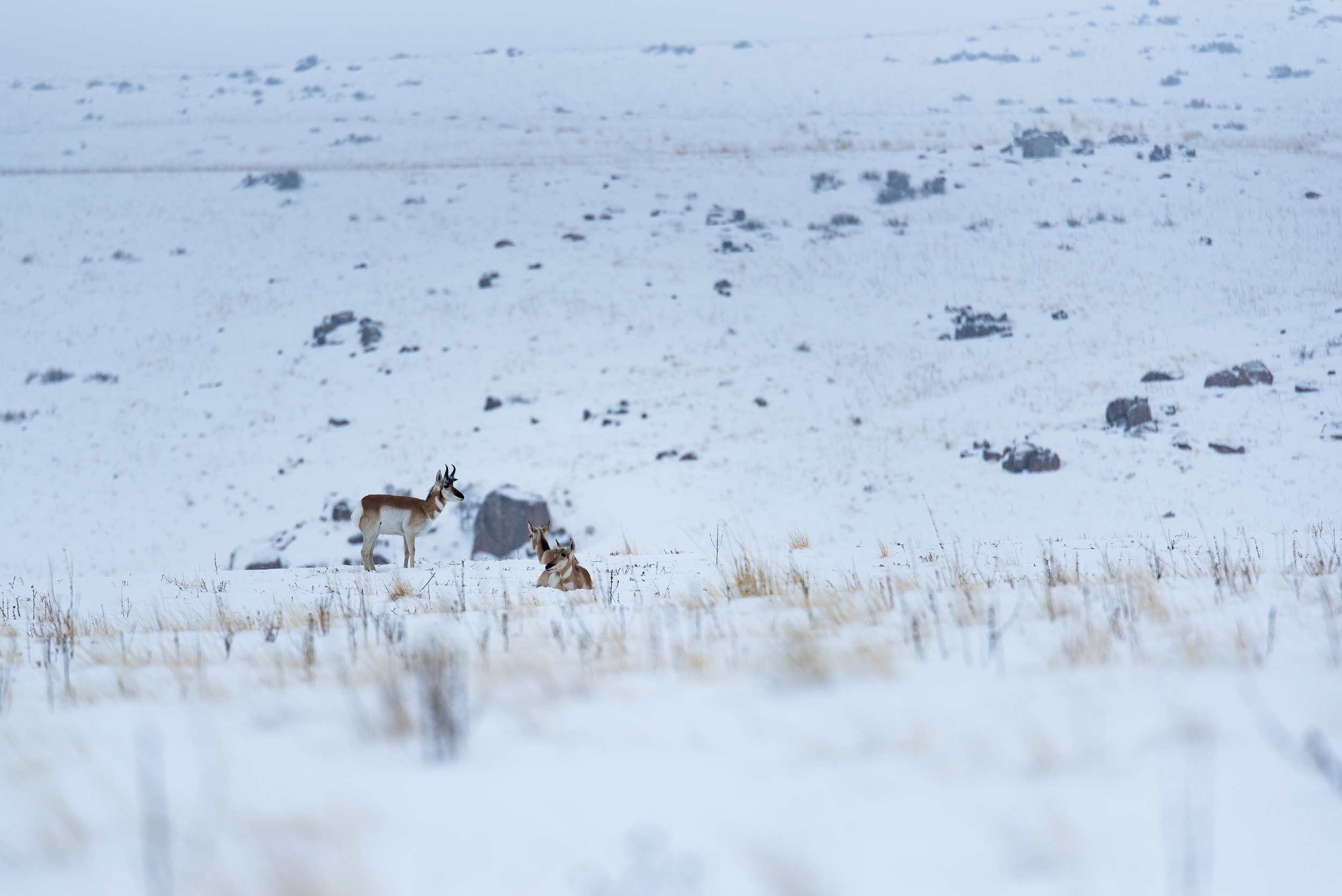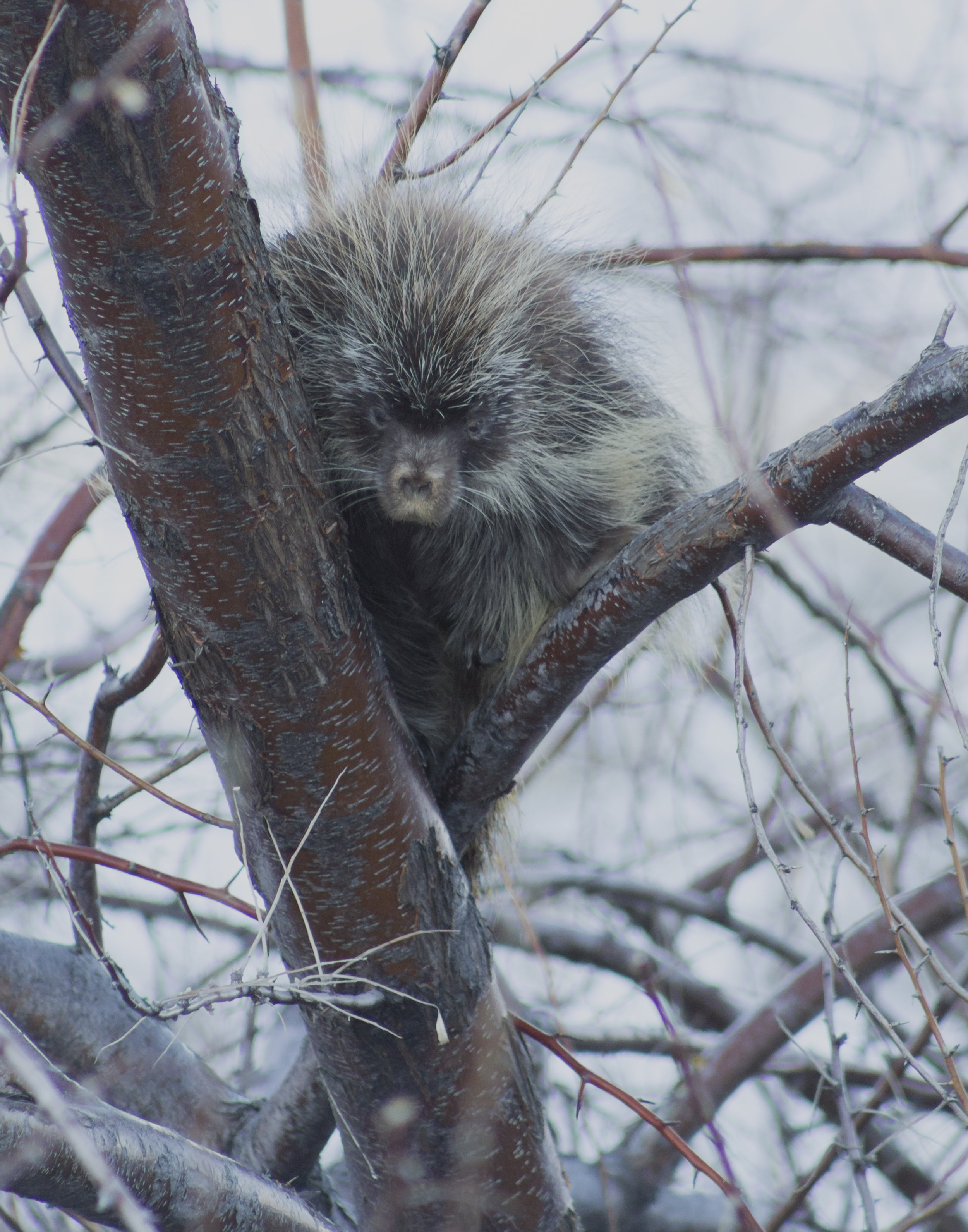 Even if photographing wildlife isn't your primary focus, be sure to bring a long some kind of telephoto lens with you to Antelope Island. You never know what critters you will see and you wouldn't want to miss an opportunity to get an awesome shot.
While landscapes and wildlife are the most common subjects you can shoot on the island, they are not the only ones. On the southeast side of the Island there's an old ranch that belonged to the folks who originally settled on the island. The ranch is a great place to practice or try out some still life or macro photography. There are plenty of old and rusty things lying around that could be great subjects. Be sure to keep an eye out for small details that others may not notice.
Lifestyle photographers may find plenty to shoot on the island as well. There are a lot of people that come to the island for short day hikes, especially in the summer. Also in the summer you will notice a lot of people riding their bikes on the roads of the island, they can be great subjects if you want to include some human elements in your pictures. Throughout the summer the island also has a few bicycle and foot races. This is a great opportunity to practice some sports or action photography.
Overall Antelope Island is a great place that has a lot to offer to all types of photographers. It is one of the first places where I took my first DSLR, the Canon T4i, so it hold a special place in my heart. Antelope Island is my go to place for trying out new things, no matter where you live take a look around and see whats nearby I'm sure you can find your go to place as well. If you live in northern Utah, check out Antelope Island, you won't be disappointed.
Do you have a go to place for your photography? Let me know in the comments!
Thank you very much for reading this weeks post! If you enjoyed it and please share it with your fellow photographers. Also don't forget to subscribe so you don't miss out on future posts. You can also like me on Facebook or follow me on Instagram. Until next time! Peace out!